Free to message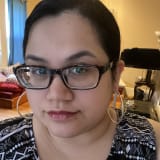 Background checks will be required for this room
Learn more
About the room
Renting a room for one female only, no children, no men, no couples and no pets.
Location: Mattapan - Third floor apartment in a three family house) Unfurnished private standard size bedroom not to small not to big. The room has a small closet with two windows.
Shared bathroom which has a multicolored ceiling light with built in Bluetooth speaker. You can take a bath/shower whiling listening to music.
Shared kitchen, washer and dryer. There is no livingroom.
Private and street parking.
Less than a 3 min walk to bus stop 31(Forrest Hills) 28(Ruggles) and 29(Jackson square) About 8 mins walking to the 21 bus stop. (Ashmont)
Restaurants, convenience stores, dry cleaners and Mattapan Public Library within 5 min walking distance.
About 3 mins walking to Walkers playground, track field, soccer, tennis and basketball court.
Looking for a clean, mature respectful, friendly, cool female to live with.
Rent is $900 a month only. It includes utilities and there is WiFi in the apartment.
I will be doing a background check.
About the roomies
I am a female in my 30s, friendly, respectful and also like to have fun sometimes.
You will be living with two females. Currently, looking for the other.
Jessica's verifications
Criminal background check
Phone number
US (617) XXX-XXXX