Updated
Free to message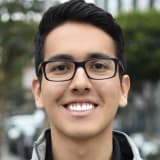 Preferred gender
Females & males (no couples)
Stay length
Minimum 12 months
Background checks will be required for this room
Learn more
About the room
[OFFERING]
✋ STOP SEARCHING, YOU FOUND THE PLACE YOU WERE LOOKING FOR 🙂
Fully Furnished Room Available in Beautiful 4b/2b Home * Move-in dates: Mid February or March 1 (see below) * 12+ month leases * Fully furnished and ready for move-in! * Rent by the room —
ABOUT THE HOME * 🛏4 bed / 2 bath * Rooms are fully furnished and come with a queen bed, a closet, a desk and a chair * We bring a professional cleaner every month to keep everything shiny * 🏠 What makes this home special: * ✨ Newly renovated home with brand new appliances, washer/dryer, garden area, fire pit * 🤌 Unlock the door without any keys * 📺 Comes with all appliances, massive 75' TV, all kitchen utensils * 🏓 Game room: ping pong table, pool table, and tons of board games! * 💪 Home gym with dumbbells and pull up bar * 🥕 Grow your own vegetables in our garden (we have tools and seeds!)
---
RENTS (See home diagram) * 💵 Room A (available mid Feb or March 1): * Furnished Private Room with Shared Bathroom * 12 month lease: $1000/mo, plus utilities .
Utilities typically are ~$120/mo per person and include the monthly cleaning —
LOCATION * 📍 Wooten Village, Austin 78758 * 2 blocks away from Target, Ramen Tatsu-Ya and other amazing restaurants * 7 min drive to The Domain and other tech companies * 17 min drive to Downtown Austin * 15 min to Round Rock / Pflugerville —
🚗 PARKING * We converted the garage into a game room and workout area * We all park outside (driveway and plenty of street parking) and there are cameras surrounding the house * The neighborhood is quite safe so no need to worry! —
☑️ APPLICATION REQUIREMENTS * Must be employed. Minimum monthly gross income of 3x the rent recommended * Pass a credit and background check * Complete a non-refundable application fee: $30 * No past evictions * Security deposit of $250 * Must get their own renter's insurance (about ~$8/mo with Lemonade Insurance) —
🐶 NO PET POLICY * No pets allowed given that future tenants might be allergic. Sorry!
---
🙋‍♂️ ABOUT THE PEOPLE LIVING HERE * Great, friendly, respectful group * We WFH and are very cleanly * We love exploring the city for food and drinks, going bowling, cooking meals together, and playing pool / board games. We hope you can join us! * Fully vaccinated and boosted —
🔥 HOW TO APPLY If you read this far and feel like this is a good fit, send me a message: 1) confirming the room dates work for you 2) and a few sentences about you!
Happy to give you a virtual tour of the place and get to know each other!
About the roomies
🙋‍♂️ ABOUT THE PEOPLE LIVING HERE * Great, friendly, respectful group * We WFH and are very cleanly * We love exploring the city for food and drinks, going bowling, cooking meals together, and playing pool / board games. We hope you can join us! * Fully vaccinated and boosted
Alejandro's verifications