Free to message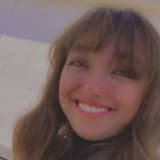 Room furnishing
Unfurnished
Preferred gender
Females & males (no couples)
Stay length
Minimum 3 months
Background checks will be required for this room
Learn more
About the room
Hi there! I'm Looking for an awesome roommate to share the best beachy apartment in Ocean Beach, San Diego!
Walk to the beach! Walk to the best bars/restaurants in OB/Point Loma! Just blocks away. In south side and accessible to both OB and Sunset Cliffs! Surfer and beach dweller paradise!
About You: - Does not work from home. - Very clean in common areas. - Respectful of your roomate. - Loves the free, happy, OB life.
I have an amazing large room available in a cute apartment in the perfect area of OB/PL. The room available has a bathroom attached. The complex is small and has a great courtyard area to grill, chill, and store bikes. This community is small (less than 20 people) and gated which will allow anyone to feel safe in this nearby, south side, residential community. Parking included! Plenty of storage. Must pass a credit and background check and pay a refundable $1,000 deposit. Application fee will be a one time $35.
I am posting with a 2 bd 2 ba apartment 2 blocks from the beach. Walking distance to downtown, beach, pier, and more! Off of Naragansett Ave.
Separated rooms, street parking, storage, safe bike storage, BBQ and Picnic areas, Coin laundry in center. DM me to find out more.
Things to note: well-behaved dog/cat/fur baby friendly on a case by case basis. Pets will be another ~$50 a month.
I have been living in this apartment for the past year and a half so will update pictures soon. Living room and dining room is furnished, but not bedroom/bathroom.
Looking forward to meeting my new roomie. 🙂
About the roomies
Young working professional that lives by the phrase "work hard play hard". I currently have 3 jobs in cybersecurity and teaching. Graduated from Cal Poly San Luis Obispo with a B.S. in Computer Science. I appreciate honesty and genuine people in life, and am not really drawn toward drama. I like lifting people up and feeling supported as well.
With politics and COVID, I am on the conservative/moderate side and believe everyone should do what is best for them. If you have any concerns about COVID and vaccines, please address these right away. I invite you to share your beliefs and passions to better get an understanding on how good of a fit we are.
I enjoy going out for drinks or meals, walk all the time, and LOVE pets, but spend a lot of my week studying and working. I do work from home. I am not the type of person to throw curveballs or surprises and am not a poker player. Words that describe me: independent, energetic, focused, friendly, responsible, creative, easygoing, blunt, optimistic, empathetic. I am a Sagittarius.
Hobbies include: singing, guitar, song writing, dancing, fish mom, website design, traveling, camping, hiking, video production, cooking, plant mom, graphic design, surfing, working out, passing IT certifications, going on drives, bartending, meditation, yoga, PS4… the list never really ends and it is always growing.
Wherever I am is a safe space for everyone (LGBTQ+ friendly). I am open to male or female roommates, but I do have a S.O. I am heterosexual. I don't smoke or do anything besides alcohol, but don't mind a 4/20 person if they can keep it on the porch.
COVID Comments: With COVID I have been working from home. I currently just have my desk set up in my bedroom and that will probably continue to be the case. I need someone who is cool with this. I also like to have my S.O. sometimes. Every so often I may have family or friends come out to visit for a weekend and they often like to see the place or come over to visit. I need someone who is chill with a few people visiting.
Finances: I have a 790+ credit score, I currently pay my rent a week early, I have a very stable job, and my parents love me. If you're still worried, just ask.