Featured
Free to message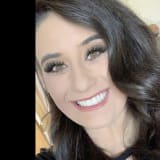 Room furnishing
Unfurnished
Preferred gender
Females & males (no couples)
Stay length
Minimum 6 months
Background checks will be required for this room
Learn more
About the room
Ranch style house with Two private bedrooms available, with a shared bathroom. UTILITIES WILL BE SPLIT 3 WAYS(water, gas/electric). My house will be ready for move in on November 7th, it's being built as we speak, so I cannot provide any pics of the inside or rooms. Once it gets closer to being done I can provide them or you can come out to the property and check it out. Looking for two females or a male and female to fill these two bedrooms. Utilities included in rent price (water/gas/electricity). There will be three roommates total in the three bedroom house(including myself). Super close to Thornton 80602 and Northglenn, and trust me I'm from there and would never move far away lol. Also close to Frederick, Firestone, and Erie! There is lots of open space around that has great walking paths in this Neighborhood. Park is right across the street from the house. Safeway is super close. Coyote creek golf course is only 2 min away. This is a quiet residential neighborhood. Each room is rented individually and you'd have shared common areas ( living room, backyard, and kitchen.) ALL you would need is furniture for your bedroom and whatever you would want in the bathroom. NO pets sorry.
Willing to talk about the monthly rent price but can't promise it'll lower.
Room rental will require a security deposit of one month rent.. Tenant must meet standard qualifications to apply and be willing to complete background check and credit check.
Qualifications Standard: 1.)Applicants who do not meet minimum screening standards will not be approved. 2.)Applicants monthly income must exceed three times the rent. 3.)Applicants credit score must be a minimum 600. 4.)Applicants must be a non smoker. 5.)Applicants must not have pets. 6.)Applicants must not have any past bankruptcies, evictions, or unpaid judgments. 7.)Applicants must have a valid ID and valid social security number. 8.)Applicants occupancy is 1 person per bedroom per lease.
Please message me if interested :)
About the roomies
My name is Jessica and I am 28 years old. I have two dogs named Kash and Wallen who are both Labrador retrievers and they are my world. They are both trained well and house broke. Must love dogs and not have an issue with dogs who shed. I am very active and love being outdoors. Big family and friends type girl. I am big into fitness and loving going to the gym. Love a clean house. I would ask for all working together on cleaning and keeping everything picked up. I don't like clutter. Hope we can be roomies! Message me with any questions or interest!
Jessica Ball's verifications
Phone number
US (303) XXX-XXXX