Updated
Free to message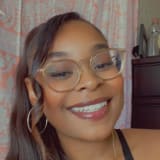 Room furnishing
Unfurnished
Stay length
6 - 24 months
About the room
Allergic to cats & dogs :((
I have a 3 bedroom/ 2 bathroom house. The 2 rooms at the front of the house share a bathroom. Each room is listed at $850 each (including; Wifi, SMUD and PG&E).
The house is fully furnished apart from the 2 bedrooms that I am listing.
There is a backyard with a grill, furniture and a lovely communal pool in the gated Community that the home is located.
There are 2 parking spaces and a 2 car garage.
About the roomies
I currently live here alone. I work 5-7 times a week. 12 hours a day - so I spend a lot of time in my room. I pick up after myself, and I don't do well in a untidy environment. I work from home most days so if you like to blast the tv/ music during the day, that might not work. I am happy to negotiate on certain things, so please vocalize your concerns when they arise.
I like to go into hermit mode when I'm studying or undergoing a lot of stress. So 9/10, you'll have the house to yourself.