This listing is no longer available.
Featured
Free to message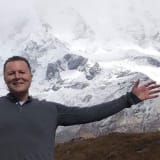 Room furnishing
Unfurnished
Preferred gender
Anyone welcome
Background checks will be required for this room
Learn more
About the room
The property:
A spacious 3,150 square foot home, built in 2003, in a quiet and safe West Roseville neighborhood, featuring a pool, an in-ground spa, and a gazebo- great for lounging, soaking up the sun, swimming, and just hanging out at. There is a 65" TV and faux-leather couch in the living room, two French-door style refrigerators for plenty of refrigerator space, double kitchen ovens , a "Shark" vacuum robot, updated / newer washer & dryer appliances, and a pool/ping pong table. There are pots, pans, dishes, utensils, and appliances here like microwave, panini grill, blender, crock pot, and you can feel free to bring in your own items if you like, just ask me first please, and we can keep track of what belongs to who.
The room: A nice carpeted bedroom, located on the second floor, with a medium sized walk-in closet and a ceiling fan. The upstairs bathroom is shared with one other roommate, and has two sinks.
Term: The lease is month-to-month, however long-term roommates are preferred.
Included bills:
WiFi, water, sewer, and garbage are included. Pool maintenance, pest control, and landscaping are included as well.
Partially shared bill:
For the gas & electric utility bill, I will pay the first $100, and then all members of the household and myself agree to split the remaining bill. (In 2021 your part ranged from only $28 to $84 in the summer).
Renters insurance:
I'll need you to buy renters insurance, which is pretty easy to do, and is pretty cheap, typically $25-$35 a month or so through your car insurance provider, or preferred provider.
Parking:
There is driveway parking, one space of which is reserved for myself. One space is also available on the street in front of the house. All spots are always available on a first come, first serve basis. Street parking is also available for guests.
The garage:
The garage has a treadmill, an elliptical, and a "Total Gym" machine, which can be used for workouts (preferably as a back-up or a Covid lockdown option). I have also taped off some ground storage and rack storage space if you have some items you'd like to store there, and have a couple of dedicated large plastic bins you can use.
About the roomies
About me:
Hi, my name is Jose, I am in my late 30's and have lived in Northern California all my life. I am half white and half Mexican-American: My father grew up in Mexico, and my mother in Colorado. I love studying finance, and financial markets. My profile pic is from a little over a 100-mile trek in the Himalayas I went on with fam October 2019, just before Covid – I already want to go back!
I'm friendly, and I keep myself busy, and am a big believer in respecting your space. When I am around, I'll likely be in my room studying on the computer or kicking back, in the garage or local gym working out, doing projects around the home, or swimming & getting some sun.
Roomies: All Roomies have / will have to undergo a credit check and a background check (for everyone's safety). All Roomies will need to be working professionals.
I'm looking for someone who is easy going, gets along well with others, is somewhat flexible, and interested in sharing a spacious, clean home in a safe neighborhood in West Roseville.
The vibe I'm going for is relaxing, calm, peaceful, friendly 😊
Lastly, I think everyone should follow the Golden Rule: Treat others as you would want to be treated. If we can do that, then this will be a really nice experience for all of us.
That's it! Come join the household and SAVE some $$$ while relaxing in style with a large home and a pool, in a safe & quiet neighborhood :-)
JG's verifications
Criminal background check