This listing is no longer available.
Free to message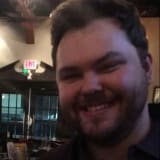 Room furnishing
Unfurnished
Preferred gender
Anyone welcome
Background checks will be required for this room
Learn more
About the room
Hey there, I was just making this post to see who would be interested. I am looking at renting out a house in the Irving area and wanted to see what people would want to rent out a room at the house. I am looking at a few places that are between 3 and 4 bedrooms. I would take which ever room is the master. So yes, my guess would be that rent would be anywhere from 600 to 800 dollars. As long as you can show a stable source for rent you are good.
Please reach out to me if anyone would be interested. I personally am going to try to move in by mid July but everyone else does not have to move in at the same time as I am expecting the other roommates to sublease from me.
Texting me is preferred over messaging me on here! Should be a fast response.
When messaging me please state your: Name, Age, and How you are going to pay rent (Job/School Loans, etc etc)
About the roomies
I just graduated from UTD and am working as a software engineer nearby.
I am a fairly social person and would like roommates that would be compatible. Open to men / women equally as long as you are chill. I play video games, watch TV / Movies, read, cook, kayak… I like to go out to the club on the occasional Friday / Saturday night (haven't been going at all much in the last 2 yrs though). And I would want roommates who are not going to be bothered by myself or anyone else 'bringing someone home for the night' xD…
Hope I can find some cool people to live with!
Jonathan's verifications
Phone number
US (512) XXX-XXXX
Find other
rooms
nearby:
Irving, Dallas County, TX
,
Irving Heights, Irving, Dallas County, TX
,
Irving Heights, Irving, TX
,
Irving Hospital District, Irving, Dallas County, TX
&
Nichols Way, Irving, TX
.