Updated
Free to message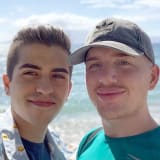 Room furnishing
Unfurnished
Preferred gender
Females & males (no couples)
Stay length
Minimum 2 months
About the room
4 bed/2 bathroom, 2,200 square foot home in Ahwatukee. The house is in a very nice, quiet neighborhood.
Room is available (for 1 person - no couples) on a month-to-month basis (no lease). However, I expect a 30 day notice if you plan to move out so that I have ample time to find a replacement roommate.
All utilities are included in the monthly rent. However, if you need to use the car charging station (see below), we will have to discuss the cost impact on the electric bill & determine the additional amount you'd pay for usage.
Common areas of the house are furnished. Bedroom is unfurnished. Carpet has been professionally cleaned.
Multiple grocery stores (Fry's, Safeway, Sprouts, Trader Joe's), shopping (Marshall's, Target, HomeGoods), & restaurants close by (5 minute drive). Very nice hiking spots close by.
15 minutes to Sky Harbor 20 minutes to Downtown Phoenix 25 minutes to Old Town
Backyard is large and has a pool that is serviced weekly.
There is a charging station installed in the garage for electric vehicles.
On street parking is available with no restrictions. However, if you have an electric vehicle that will need to be charged, we can discuss.
There is a limited amount of space for storage in the garage, if needed.
Please note that the furnishings in the photos are not ours, they're the previous owners. You can stop by and do a quick tour if you want.
About the roomies
Main bedroom/bathroom is shared by myself and my partner (gay couple in our 20s). One male in his 20s (that you would share a bathroom with).
I work in the accounting field and am pursuing my MBA. My partner works in the food service industry & is a student at ASU.
We're all fairly busy during the week. On the weekends my partner & are typically doing house related projects and/or relaxing with our pets.
Cleanliness: I try to be a very neat/clean person, especially when it comes to the common areas of the house. I'm not crazy about it, but my preference is that if you make a mess, dirty dishes, etc., you clean it up timely. (i.e., don't leave it for days - LOL). I run the Roomba everyday (usually twice a day, on a schedule) and mop a couple times a week. Counters are typically cleared and wiped down daily.
As far as the cleanliness of your bedroom, that's up to you, as it's your space. The bathroom is a shared space between you and the other roommates, so the expectation would be that you communicate cleanliness preferences and work together to keep it clean.
Pets: My partner and I have 4 dogs (one large, three small), & 4 cats. This is a lot of animals & that's not everyone's cup of tea, but if you're a big animal person, we've got plenty to go around. Haha! We do not want any additional pets in the house.
We also have 6 hens in the backyard, so if you like eggs, the supply is unlimited. 😅 (they're free).
COVID: We're all vaccinated & boosted & prefer that any new roommate be as well.
I tried to make this ad as detailed as possible, but if there is anything I missed, or any questions you have, please feel free to reach out. 😊