This listing is no longer available.
Free to message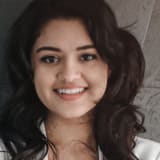 Background checks will be required for this room
Learn more
About the room
Hey! My name is Cindy and I live at a complex here in Chattanooga (Hamilton Place Mall side). I would love to have a roommate.
About the roomies
At the moment I am looking to switch apartments in the same complex and you would have your own room and bathroom. I am calm, have no pets, and mostly keep to myself but don't mind to hear about your day if you like to catch up sometimes.
My few rules: I'm fairly clean and I won't keep dishes out more than a day I promise. I hope that could be reciprocated. I don't wear shoes in the apartment just because it keeps the place cleaner and I feel its cozier. I don't have anything against weed but I've had this be an issue twice before so I would just prefer no smoking.
Cindy's verifications