Free to message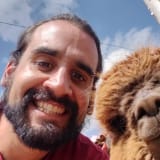 Preferred gender
Females & males (no couples)
About the room
Note*: Some pictures are from virtual staging pre-purchase. Actual place is way more rad now.
Note 2*. I get a lot of inquiries. To help me filter, send me a message about yourself and what you're looking for.
If you're seriously interested in the space, fill out the form here!
https://tacostreetlocatingcom.involve.me/taco-chico-roommate-form
I will not respond to "Is this still available?" messages.
What: Fully Furnished Room Top Floor Room in East Austin with private bathroom (with a bidet!), King Sized Tuft & Needle Mattress, and big walk in closet.
Where: Chico Street in East Austin: Cool residential neighborhood in East Austin ~10min drive away from Downtown (There is a rad sunset hike right nearby the house)
Lease Length = 2-5 months (flexible lease terms!)
Story: I have a dope modern house in East Austin. I'm looking for a roommate to join me and my other roommate. There will be three of us living in the house in total.
Neighborhood: This is a really cool and relaxed East Austin neighborhood. It's about a 5 minute drive to the core of East Austin (East 6th). I adore this neighborhood. It's a charming residential neighborhood with lot's of character and quick access to parks, trails, and all the good stuff East Austin has to offer. The Austin bouldering project, one of the best gyms/bouldering gyms in the world is about a 5 minute drive away. There is an awesome hiking trail a few minutes from the house with amazing unobstructed views of Downtown. Only locals know about this spot.
What you need to bring: Clothes. Good vibes. We have everything else. Your room is fully furnished with a nice comfy king bed (no bullsh!t mattresses). The kitchen has lots of equipment & gear. (High speed blender, knives, pot/pans, cutlery).
About the roomies
Me: 32 yrs old. I'm an entrepreneur, writer, and traveler. I own an apartment locating company called Taco Street Locating. I've lived peacefully with dozens of people over the years (men and women), so I know how to be a good roommate. My goal is to create a space that can feel like an awesome home where great experiences can take place. I'm a hardcore foodie and active home cook, so expect the smell of tasty cooking to be common. I host lot's of small dinner parties, and living here means you're always welcome.
You: You're a cool guy/girl who has their shit together. Maybe you're looking to date Austin for a few months before deciding to commit long term. Maybe you're only in town for a few months and can't find a reasonable place to stay. Maybe you're an entrepreneur looking for a pseudo HBO Silicon Valley house to stay in. You're looking to have cool roommate dynamics and meet lot's of cool people.
Past Roommates: In this house I've hosted a traveling nurse, Emma, and Hillarie who works for Google.
Alexander's verifications
Phone number
US (786) XXX-XXXX