This listing is no longer available.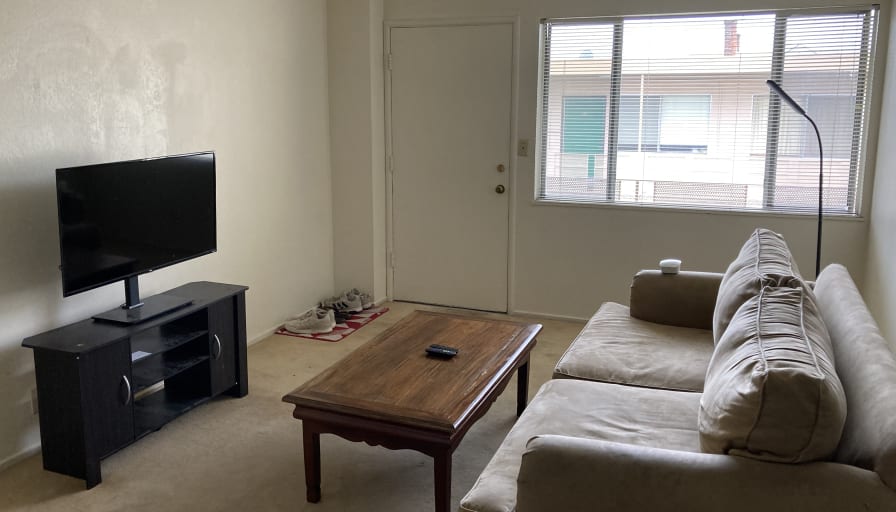 Free to message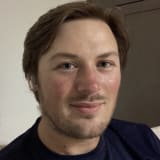 Preferred gender
Anyone welcome
Stay length
Minimum 10 months
Background checks will be required for this room
Learn more
About the room
AVAILABLE ROOM:
In the studio apartment I'm currently renting, I have available a living room space which can be converted into a bedroom. For the room and utilities (includes garbage, water, PG&E, and high-speed Sonic internet), I'm asking $850 in total. The room is available right away as long as you pass the background check by the property management company.
RESTRICTIONS/PREFERENCES:
NOTE: I am a cis-het white male, but this is 100% a LGBTQIA+ safe space.
-No preferences towards gender, race, sexuality, and so on
-Smoking is allowed in front of the complex, but please keep the smell to a minimum
-Drinking is allowed, but please keep noise disturbances to a minimum
-Students are allowed and there is no credit check for UC Berkeley students
-I don't mind people who make a mess and can't clean it right afterwards, but I wish for somebody who can clean after themselves in the common areas by the end of the day
ABOUT THE ROOM:
NOTE: the apartment is on the third floor and there is no elevator.
In the linked pictures, you can see it's quite spacious at roughly 11' x 13' or 143 sq. ft. There is no standing closet available for you, but there is one with shelves available in the living room. The studio is fully furnished with cookware, a refrigerator, a microwave, a rice-cooker, a coffee maker, and a functional stove and oven; though, you can bring additional items if you want as long as there's room. Additionally, there is a 40" Roku TV, coffee table, and couch (all as seen in the pictures). If you wish, the couch can be converted into a pretty damn comfortable bed the size of a twin bed with a memory-foam mattress topper (supplied by me if you don't have one). I have slept on this setup previously for a few weeks and suffer from hip and back problems, but didn't have any issues with the setup. I'm absolutely open to rearranging the furniture within the front room to give you the space you want and need. If you so desire room dividers, I have those available as well.
ABOUT THE BATHROOM:
The bathroom size is modest, but the shower has a good interior size. I've never had a problem with the water being too cold or too hot, and the knobs adjust nicely. There is room in the medicine cabinet behind the mirror for any amenities you wish to store there.
ABOUT THE PROPERTY:
-Gated property
-Amazon drivers have access to the property and can store delivered packages behind the gate so there's no chance of theft.
-Laundry on-site
-Bike racks on-site
-Friendly and very quite residents
The property management company is friendly and they respond very quickly to requests.
ABOUT THE AREA:
Very short walking distance:
-UC Berkeley campus
-bus stops for routes 6, 18, 36, 51B, 79, and transbay F
-CVS and Walgreens
-Bank of America, Mechanics Bank, and Chase Bank
-Telegraph Ave.
-Shell Gas Station
Short walking distance:
-Berkeley Bowl and Trader Joe's
-Downtown BART station
-Target
-Wells Fargo
-Alta Bates Summit Medical Center, Herrick Campus
Overall, the area is very safe and free from disturbances during all hours of the day.
About the roomies
I am a first-generation physics and astrophysics student at UC Berkeley in my last semester here. I am planning to go to graduate school, but will be staying here for the next 10 months until the lease is up. I am usually busy with schoolwork or tutoring, but when I'm not busy I'm outgoing and a lot more social. I enjoy a good drink on occasion, and I like to watch sports, YouTube series, Netflix, etc. I like a good conversation as well. I'm an open person and not one to judge at all–I can't stress enough that I sympathize with marginalized communities having grown up impoverished and homeless myself.