Free to message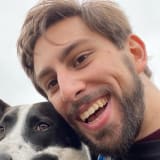 Room furnishing
Unfurnished
Preferred gender
Anyone welcome
About the room
Ready to move in pretty much now. Apartment is pretty large, pictures posted are pretty representative of the space. The room posted will be UNFURNISHED but almost everything in the common areas will remain. You will have your own room and bathroom (bathroom is a little tiny but gets the job done). Washer / Drier in-unit.
If pictures don't show here, ad below:
Location is essentially the border of Japantown, Pac Heights, and the Fillmore District. Right on Fillmore so there are lots of good places to eat and drink. 10 minute walk to Alamo Square, 10 minute walk to Alta Plaza Park, close to pretty much any bus in any direction.
I have lived with my current roommate for 3 years and am sad to see him leave. Ideally any new roommate would be someone that I could be friends with (especially with COVID WFH). I am a 29 year old male. Some stuff about me below. Most importantly, if nothing else, you must like dogs. Open to male or female roommates.
About the roomies
My living habits: -I have a 3 year old, 40 pound dog, she sheds a bit but I try to keep the apartment clean, you will probably have to be okay with the shedding, she is incredibly lovable if that makes anyone feel better (takes some time to warm up though) -I work in finance so I am up early, usually out of bed on the weekdays at 7am; generally try to go to bed around 9-10pm -I am in the living room a lot playing video games with my best friend across the country (not a gamer by any means) and watch basically every single Warriors game -I am trying to go back to school so I also (try) to spend a lot of time studying -I love hiking, movies, craft beer and breweries -I don't tend to have people over often and I always give a heads up - I almost never have people over late at night
Vincent's verifications