This listing is no longer available.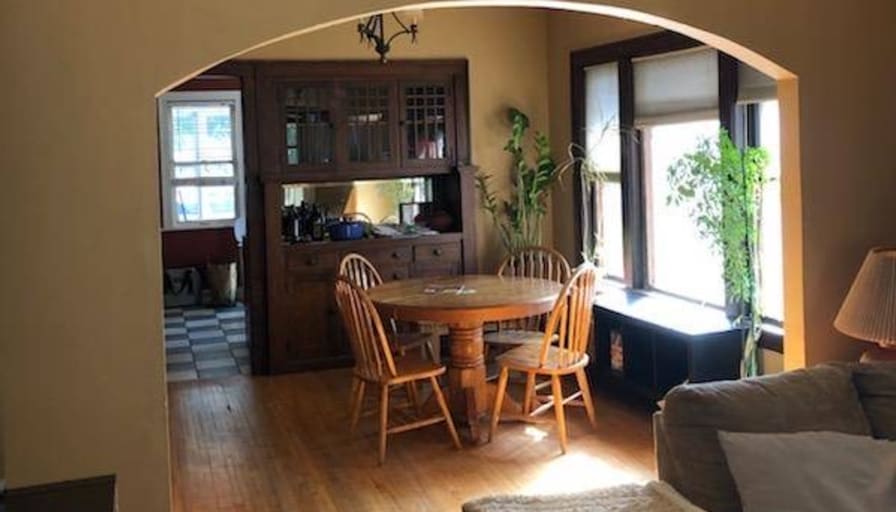 Background checks will be required for this room
Learn more
About the room
My roommate and I are looking for one more person for November for our 3 bed/1ba near Audubon Park in Northeast Minneapolis! It's a full house with a private, fenced-in backyard, washer/dryer in the basement, central air, and plenty of storage. Rent is $583/mo. We pay gas/electric/internet. It's a 10 month lease and the landlord requires a $40 background/credit check, but it's pretty quick and we got ours back within a few hours.
There are two very cute, very soft cats. We'd prefer no other pets but it's something we can talk about as long as the landlord clears it.
About the roomies
K (28, she/her) works Mon-Fri in media accessibility and will likely be working from home for the foreseeable future. B (29, she/her) works Tue-Sat as a lab tech in quality control and is not working from home.
We're pretty chill and respectful and are looking to strike a good balance between doing our own thing and hanging out and watching TV/playing board games/having a drink or two. We're mostly just looking for someone responsible and respectful who values open communication. It's also pretty important to us that anyone we've living with be LGBTQ friendly, supportive of Black Lives Matter, and taking COVID seriously.
Kara's verifications